New Member
SIGN UP TO B CONNECTED!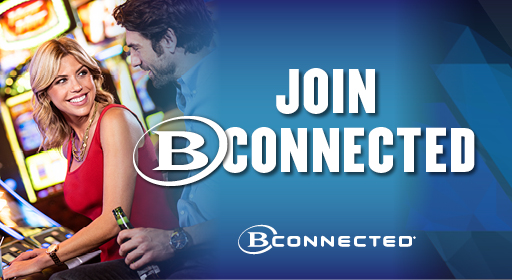 RECEIVE UP TO $160 IN PRIZES!
New Members can unlock these exciting rewards within 21 days of signing up.
Please visit B Connected to redeem each reward as you unlock them.
Free rewards are valid one per day during promotional period. Receive a maxmimum of three rewards per day.
Unlock These 3 Free Rewards!
1st Visit
Free Gift
2nd Visit
Free $10 Gas Card
3rd Visit
$10 Gift Shop Voucher
Earn 50 B Connected Points and Unlock More!
1st Visit
$10 in B Rewards
2nd Visit
$15 in B Rewards
3rd Visit
$20 in B Rewards
Earn 100 B Connected Points and Unlock Even More!
1st Visit
1 Free Buffet
2nd Visit
$25 to Tin Lizard
3rd Visit
$50 to Woodfire Grille