Wednesdays, Fridays & Saturdays!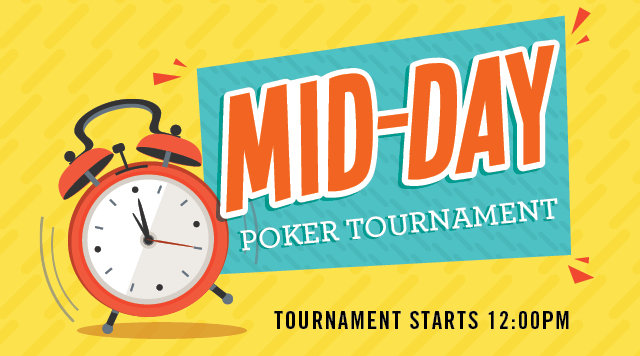 Come and join us for some daytime fun!

Registration at 10:00AM | Tournament at 12:00PM
$65 Buy In | $3,000 Starting Stack
Dealer Add On: $5.00 for $2,000 in Chips
Earn additional chips by playing cash games from 9:00 AM until 12:00PM
Play to Earn More Chips!
1 Hour = $1,000 Chips
2 Hours = $2,000 Chips
3 Hours = $3,000 Chips