Redeem Your SLOT POINTS for Free SLOT PLAY!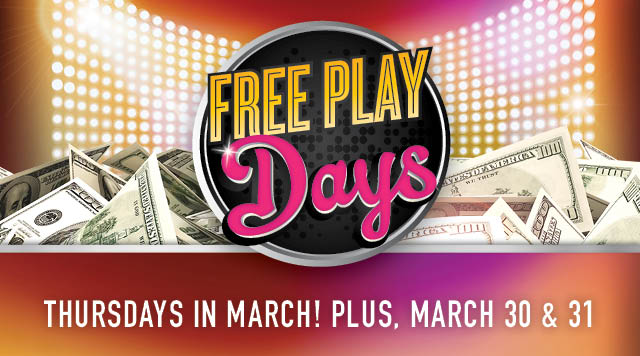 Every Thursday in March!
Plus, Saturday, March 30 & Sunday, March 31!
6:00AM - 11:59PM

ONLY TWO DAYS TO PLAY!
1-Star Up To $100 Each Day
2-Star Up To $200 Each Day
3-Star Up To $500 Each Day
2 Days To Redeem Your
SLOT POINTS
for Free
SLOT PLAY!