The Commodores - Rescheduled to Friday November 5, 2021
New Date November 5, 2021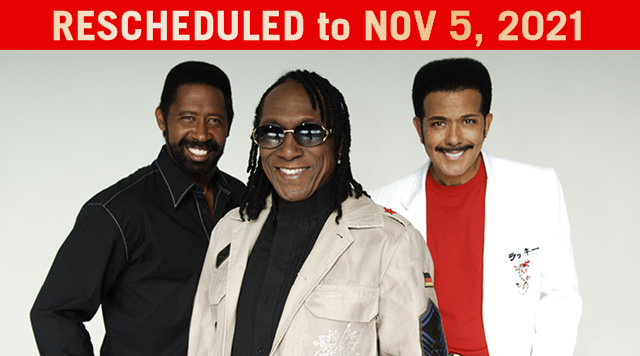 The Commodores concert originally scheduled for August 1, 2020 at Kansas Star Arena has been rescheduled to Friday November 5, 2021 at 8:00 p.m.

All tickets for the August 1, 2020 show will be honored for the November 5, 2021 rescheduled date. Guests that are not able to attend the rescheduled show will be offered a refund at the original point of purchase. On March 18, the Kansas Lottery ordered the temporarily closure of all casinos in the state of Kansas as a precautionary measure to prevent the spread of the COVID-19 disease.

Guests can purchase tickets for the show by visiting www.kansasstarcasino.com/entertain/arena. This is an-all ages show.

Grammy Award-winning artists, The Commodores, will bring their legendary hits to the Kansas Star Arena on Friday November 5, 2021.

For three decades, the Commodores have remained a force in the music industry. Just like their hit song "Brick House," the Commodores have created a foundation that just won't budge. The Commodores have been legends and icons for over 50 years with 70 million albums sold and top hits such as "Three Times a Lady", "Easy", "Nightshift", and "Still". Walter "Clyde" Orange, James Dean "JD" Nicholas and William "WAK" King have influenced artists young and old and in all genres with their classic songs.