Gin Blossoms
September 24, 2021 8PM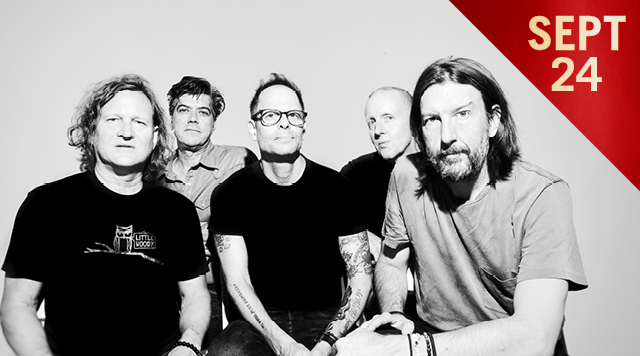 Date:
September 24, 2021 • 8:00pm
Cost:
Tickets from $30 plus taxes and convenience fees
Buy Tickets
American rock band Gin Blossoms will take the stage at Kansas Star Arena on Friday, September 24, 2021.

Best known for their jangle-pop sound, Gin Blossoms has left their mark on the indie rock music scene. The Grammy-nominated band's fusion of melodic rock, pop, folk and country elements has helped pave the way for today's modern rock.

Gin Blossoms rose to fame in the late '80s, and released a five-time platinum breakthrough album, "New Miserable Experience," featuring the songs "Until I Fall Away," "Found Out About You," "Hey Jealousy" and "Allison Road." The hit tracks were followed by the platinum "Empire Records" album and the record's No. 1 song, "Til I Hear It From You." In 1996, the singles "Follow You Down" and "As Long As It Matters," hit the radio again in a huge way, making their "Congratulations I'm Sorry" record another platinum success. Their latest release from 2018, "Mixed Reality," shares that same timeless feel, packed with 15 songs.
Doors open at 7 p.m. and the show begins at 8 p.m. Tickets on-sale now. Tickets start at $30 and can be purchased at www.kansasstarcasino.com/entertain/arena. This is an all-ages show. For more information on Gin Blossoms, visit www.ginblossoms.net.