Brian McKnight - Rescheduled to January 8, 2022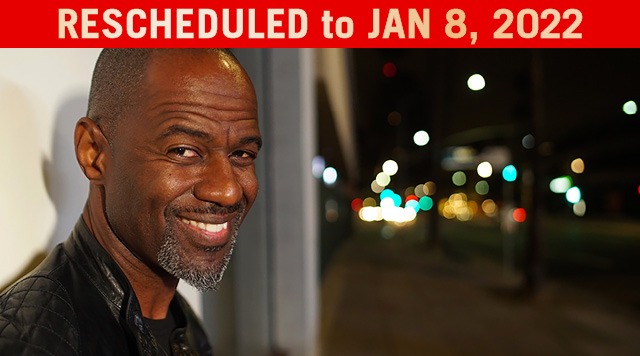 The Brian McKnight concert originally scheduled for July 17, 2020 at Kansas Star Arena will be rescheduled to January 8, 2022.

All tickets for the July 17, 2020 show will be honored for the rescheduled show. Guests that are not able to attend the rescheduled show will be offered a refund at the original point of purchase. On March 18, the Kansas Lottery ordered the temporarily closure of all casinos in the state of Kansas as a precautionary measure to prevent the spread of the COVID-19 disease.

Guests can purchase tickets for the show for $30 by visiting www.kansasstarcasino.com/entertain/arena. This is an-all ages show.

McKnight began his musical career at the age of 19 when he signed his first recording deal with Mercury Records subsidiary, Wing Records. His self-titled debut album dropped in 1992, featuring the Top-20 hit "One Last Cry." In 1999, he released his most notable album to date, "Back At One," which went on to sell more than three million copies.
Throughout his career, McKnight has gained international and domestic recognition, earning himself a spot in music history. McKnight has released 19 albums to date over the past twenty-five years, selling over 30 million albums worldwide.
McKnight has enjoyed success outside of the world of music, having starred in the Broadway production of "Chicago," and used his vast industry knowledge as a red-carpet host for Extra TV.