Evolution Fighting Championship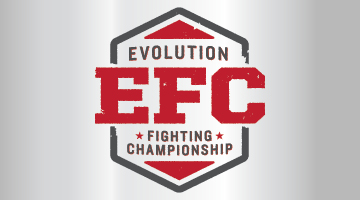 Date:
September 2, 2017 6:00pm
Cost:
Tickets from $25
Buy Tickets
EFC is the premier show for MMA in the Wichita area!! Hosted by local Bellator fighter Dave "The Caveman" Rickels, EFC offers the best in fight entertainment!
Doors open at 5:00PM, Fights start at 6:00PM.
FIGHT CARD for EFC 6
Lightweight EFC Title: Josh Pfeifer vs Cody Carrillo
Kickboxing Rematch: Marcio Navarro vs Branden Chevrefils
Third from the Top: Alex McGowan vs LJ Hermreck
This is an ALL AGES show!
Sponsors of Evolution Fighting Championship:
Aztec Property Services
Big Fish Bail Bonds
Global Parts Aerospace
Parks Motors
Tell Industries